Law firm dedicated on business law : we empower new and growing businesses with ongoing business strategy guidance on innovation and distribution
French law, European Union law, international business law
Languages
Bilingual French & English, for drafting and negotiations, conversational German & Italian
A unique state of mind : let's be practical, what do you really want? For those who are ready to level up their business by focusing on what they do best and let an attorney proactively handle the legal needs of their business…

iamavocat is a boutique French law firm dedicated to consulting with creative professionnals, for all aspects of their business and activities.
iamavocat represents, counsels and advocates on behalf of, among others, developers, manufacturers, luxury goods operators, marketing and advertising agencies, creative small businesses, apparel brands, designers, creative directors, production companies, and artists.
iamavocat provides the following services to facilitate your innovative work and projects: protection of ideas and innovations through trademarks, copyrights, licensing agreements and enforcement efforts; dispute resolution ; negotiation and drafting of contracts for distribution, online sales, sponsoring, terms of sales or terms of services; guidance on law and regulations impacting your business.
For other services, the firm works with certified specialists in all fields, all around the world.

Founding partner : Me Agbo-Gardon, Avocat au barreau de Lyon
The firm was started with the goal of being an advocate for the creative class and the imaginative business while helping projects go from a wishful thinking to a flourishing business developing secured transactions.
Before that, Me Agbo-Gardon has worked on structuring international distribution strategies in New York for French luxury goods, and in high profile international law firms, for a wide variety of clients (electricity, technology media and telecommunications, biotech, e-gaming, IT startups, clothing and accessories designers, interior designers …) always focusing on defining and securing the strategies that would best fit the client's project and ambitions.

– Ecole Supérieure de Commerce de Reims (Neoma Business School, EQUIS, stratégies de développement international et gestion de l'innovation)
– Master of Business Administration (MBA, New York, USA)
– Certificate of fashion design, Parsons School of Design (New York, USA)
– Master 2 Droit de la globalisation économique (double diplôme Sciences Po Sorbonne, IEP Paris I et Université Paris I, France)
– Certificat d'Aptitude à la Profession d'Avocat (CAPA, Ecole de Formation du Barreau de Paris / Paris Bar admission, France)

intellectual property, copyright, competition law, distribution law, commercial representation, commission agents, commercial agents, brokers, negotiation with suppliers, negotiation with distributros, exclusive distribution agreements, selective distribution agreements, commercial or industrial franchise or master-franchise agreements and commission affiliation agreement, exclusive or non-exclusive supply, supply agreements, structuring of purchasing offices, manufacturing and distribution licenses, logistics, standard terms and conditions, e-commerce, distance selling, off-premises selling, sales promotion, consumer law, sponsoring, research and development, IT contracts, IP, NTIC, European Union law, litigation on abrupt termination of established commercial relationships, unfair business practices, sales agreements audit, data protection, startup, design, commercial practices, online sales and marketing, digital technologies, software, databases, internet, computer hardware, social media, online services, online marketplaces, data protection…

– Online secured services to : setup a meeting at the law firm, reserve a phone call with the lawyer, request a written brief
– Abonnement & Hotline
Flat fee monthly rate for a pre-negotiated load of services.
– Contract management with permanent access to a dedicated online data-room 
Flat fee annual service.
– Box of services 
A batch of legal documents and services to include all aspects of your projects, for a pre-negotiated flat fee.
– Startup jury crash training
For a pre-negotiated flat fee, on-demand training to test and consolidate the accuracy of your business model and development strategy and to optimize the legal rules and regulation that apply to your activity.
– On-site assistance 
Flat fee
– Audits
– Education (continuing education programs, business school courses in international business culture and business law, legal update), certifications of quality ICPF-CNEFOP and Qualiopi. The Qualiopi certificate has been issued to cover the Training Programs (Actions de Formation) provided by the firm. Training programs on-demand or based on a catalog, please use the contact information below to request further information.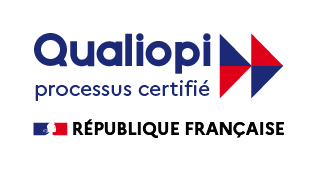 Tel : +33(0)4 28 29 53 90 / Fax +33(0)4 28 29 61 94
Address : 2 place Gailleton FR-69002 Lyon (France)